The company Hyundai has announced the start of sales of Grand i10 new generation. The model not only significantly transformed in appearance, but also received an updated engine range and even changed the name.
The hatchback Hyundai Grand i10 next generation became available for purchase. After the change of generations, this budget "pyatidverka" has the prefix "Nios" in the title. Length of the updated model reaches 3 805 mm and width 1 680 mm, height of 1,520 mm, wheelbase is 2 450 mm. the Appearance of new items, which now have two-tone body color, reminiscent of "younger" Santro. Inside the car we see the modified air vents, revised front fascia, new steering wheel and upgraded unit climate control and modified door cards.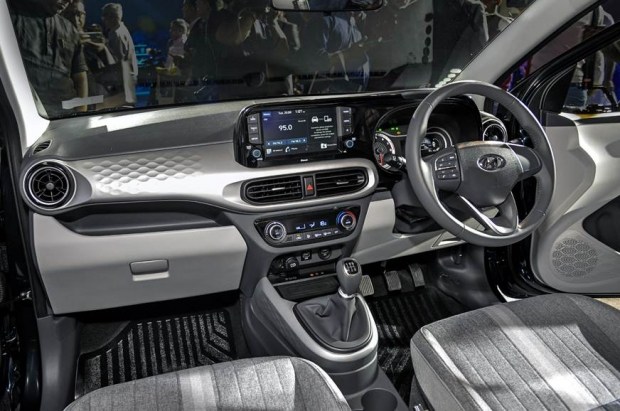 Under the hood of Grand i10 Nios may be hiding a 1.2-liter "aspirated" Kappa 83 HP or 3-cylinder 75-horsepower diesel engine of 1.2 liters. A couple of them are five-speed "mechanics" or "robot" from Hyundai Santro.
Already in "base" hatchback gets two airbags, ABS and EBD, rear Parking sensors, air conditioning with manual control, etc., For cars with petrol engine in the Indian car dealerships will have to pay from 499 990 rupees, and a hatchback in the diesel fuel will cost more – from 671 000 rupees. By the way, Hyundai Grand i10 can be purchased in Europe, only the local drivers know it quite a different appearance, motors and sizes. The new generation of this model show promise at the September motor show in Frankfurt.