Book new the people of China can today, and here is the first commodity cars will fall into the hands of their owners is only the fifth of September.
The company Volkswagen has announced the start of sales of the new budget crossover Jetta VS5. In spring the Jetta is no longer just a sedan and turned-independent cheap brand. Crossover Jetta VS5 is extensively redesigned and cost-reduced version of the popular Volkswagen models Tharu, which are waiting for us. From the "donor" of the new SUV has a redesigned grille, modified bumpers, athletic punch on the hood, a different lens and changed the line of glazing.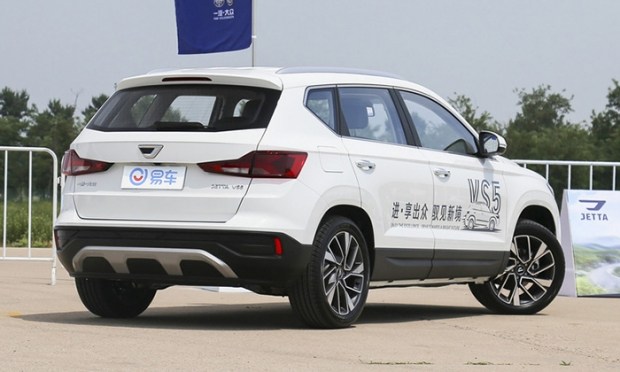 At the interior the manufacturer has made a choice in favor of inexpensive materials. However, the functionality is not affected: there was a place for multi-function steering truncated form, media with a large touch screen and an original front panel.
In motion Jetta VS5 leads 1.4-litre turbo engine, 150 HP, paired with 6АКПП from Aisin. The full drive is not necessary to count even for a fee. But in the list of available options, there are up to six airbags, ESC and ABS, Parking sensors, air conditioning or climate control and alloy wheels of 17 inches.
For the most affordable Jetta VS5 in China will have to pay 89 800 yuan. The maximum feature of the crossover is estimated at 119 800 yuan.