During an unusual test, the temperature reached 42 degrees Celsius, while the asphalt — to 54°, showing strict requirements to the endurance and reliability of electric fillings. The more that the car was going at high speed.
About Porsche models Taycan we know a lot already. Key parameters (more than 600 forces and 500 km on a single charge) have already been made. The appearance of the machine, whose debut is scheduled for the fourth of September, revealed almost completely. Still, the Germans managed to surprise another number: on the newly renovated track of nardò in Italy pre-production Taycan passed 3425 km in 24 hours. How long have we wondered 1618 kilometres per day at the Renault Zoe?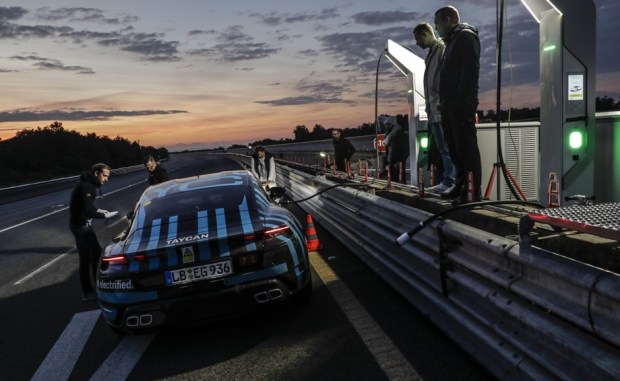 For fast charging of the traction battery on the ring of nardò used 800-volt charging station DC Porsche Engineering Group, identical to those columns that are involved in SP Ionity, the new European operator of charging networks. This company intends to build hundreds of quick chargers on major highways of Europe at intervals of 120 km.

At Ionity maximum capacity of these columns, to give to the battery of the car reaches 350 kW. Helped in reduction of time of filling of the battery and an intelligent system cooling and heating high-voltage components, which ensure that the approach to charging pit-stop their temperature was optimal for rapid replenishment.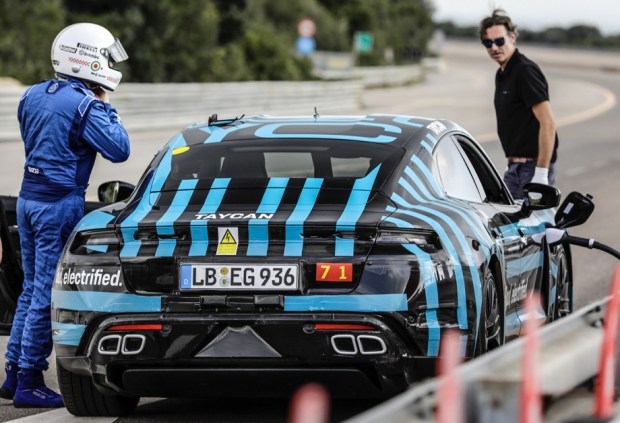 Porsche recalls that Taycan will be the first production electric vehicle with an 800-volt onboard system. Battery machines are also ready to accept large charging currents. We know that Porsche, together with partners, built the further evolution of such a charging system, with output of 450 kW, and tested it on the prototype of Taikang. In General, to almost "full tank" fifteen minutes now of difficulty. This feature played a major role in achieving: the Taikang had to spend at the outlet for three to five hours.
Bonus
Battery Taycan is not the only powerful Porsche, being prepared for publication. Photospin spotted on the Nurburgring car, unofficially nicknamed ?ber-the Panamera. Insiders confirmed working on the model and revealed its power 820 HP. Thus, a new variation will leave far behind the version of the Porsche Panamera Turbo S E-Hybrid (680 HP and 850 N•m).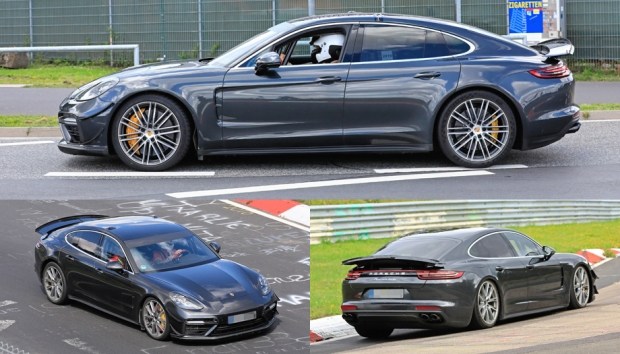 Details little is known. It is not even clear whether this new version rely on some form of hybridization. If this project Matures finally, the most powerful Panamera will hit the market shortly before the completion of the model career of the present generation. Most likely, the debut will take place in 2020, along with a restyled Panamera itself.