As told representatives of the American brand in an interview in November will be a teaser of the long awaited crossover in the style of the Ford Mustang.
The model will be included in a new group Ford Icons, which will oversee the cars associated with such historical names as Mustang and Bronco. Amy Marentic is the Director of regional management and line of products for Ford Icons.
Ford has announced plans to launch the electric crossover in January 2018, and promised that the car will be available in 2020. During a subsequent press briefing, the automaker said that the model looked in the style of the legendary Mustang. Originally it was planned to call the car Mach 1, but fans reacted negatively to the idea of using one of the most famous variants of the Mustang as a title for high-performance electric vehicle. In an earlier report indicated that Ford plans to show new product this year and to announce the start of sales in the next
Technical characteristics of the new SUV is now quite scarce. Rumor has it that Ford will offer the car with two batteries. Basic will allow you to drive on a single charge to 484 km and the other up to 600 km in addition, the management plans to release "charged" version.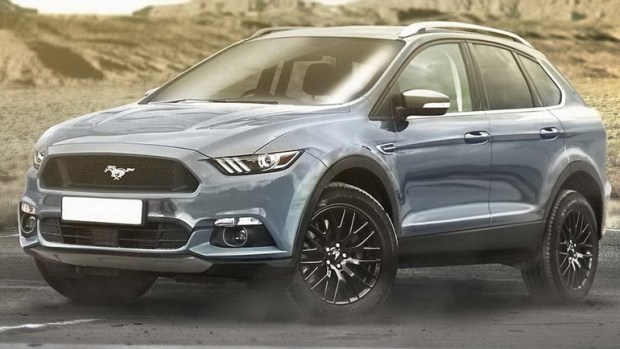 There are also rumors that Ford creates a version of another crossover in the style of the Mustang with a conventional internal combustion engine. This model is presumably separated from the electric vehicle, and the vehicle will use the platform borrowed from the Ford Explorer next generation.