Residents of the German capital the opportunity to participate in the testing of unmanned minibus in normal road conditions.
Electric bus 6 seats will operate in the district of Tegel between the end stop of the 6th subway lines and waterfront lake Tegel. According to local media, the new electric bus is moving on a pre-studied route length of 1.2 km and stops at all 4 stops, each time opening doors for entry and exit.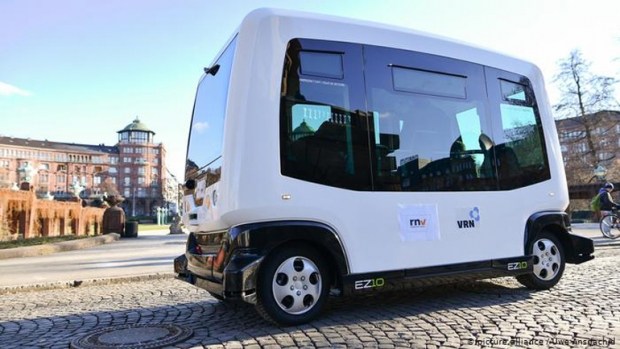 The maximum speed of the vehicle does not exceed 15 km/h For travel tickets are not required. Among the regular passengers came in the chaperone, which controls the trip and can intervene in case of problem situations.
On the basis of data obtained during testing to the end of the year, conclusions will be drawn of the operation of this vehicle, as its sensors react to the environment and weather and how the citizens of Berlin generally refer to unmanned travel.