Pickup received a 6.2-liter V8 Hellcat and the ability to accelerate to 100 km/h in just 5.7 seconds.
Jeep equips its new truck in the spirit of the Wrangler has long been known 3.6-liter Pentastar V6 engine FCA with a power of 285 HP and a torque of 352 Nm. Soon the range will be added to the diesel, but it will not produce as much energy and, of course, will be weak for those who want something that can match the Ford F-150 Raptor.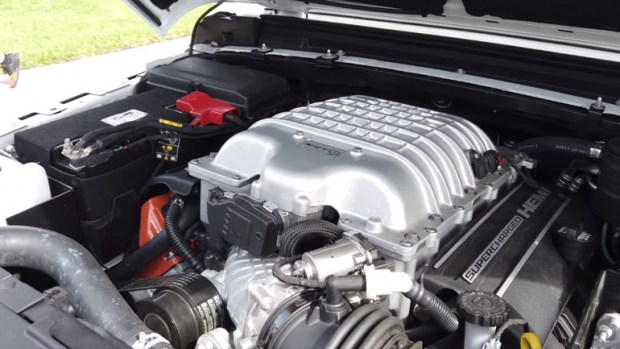 Fortunately, the Dodge Hellcat engine in recent years has proven its versatility and fits perfectly in the engine compartment of the Jeep Gladiator. If you want to use V8, it's hard to think of any better combination than Hellcat and Gladiator.
This particular instance, a video which appeared on the youtube channel Drag Times, was set to return about 750 HP the car has become a little harder to start, because it immediately starts to slip, and in one particular race it took 5.7 seconds to accelerate to 100 km/h and quarter mile pickup truck covered in 14.3 seconds. But look better themselves.