The British announced the release in 2020, the lightest car ever produced by McLaren Automotive. This is the Roadster with an open cockpit (Barchetta), by carbon fiber body and twinturbocharged 4.0 coupe McLaren Senna, only in a new version (Senna 800 HP, 800 N/m and 825 HP in the performance of the GTR). The new model will enter the top of the range Ultimate Series. Only 399 will be made of these roadsters. In sale they will arrive in late 2020, and estimated the machine will be somewhere between supercars Senna (750 000 pounds) and Speedtail (2.1 million pounds).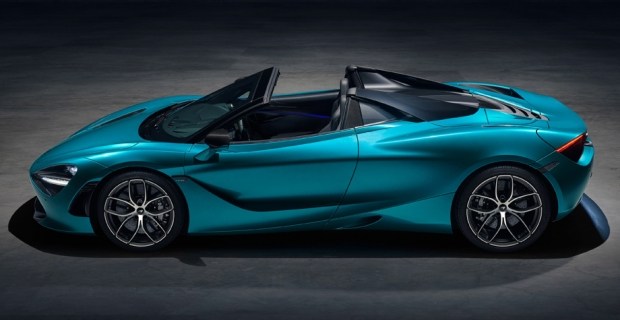 Outdoor is the fastest McLaren at the moment — 720S Spider. Its dry weight is equal to 1332 kg. V8 Engine 4.0 (720 HP, 770 N/m) with seven-step "robot" SSG and rear-wheel drive allows you to gain a hundred from standstill in 2.9 and achieve maximum speed of 341 km/h.
According to the plan (a noticeable decrease in mass, open top, small circulation) the McLaren will get a kind of analogue of such projects as the Ferrari Monza SP1 and SP2 or the Jaguar F-type Project 7. And given the estimated weight of the McLaren around a ton, it is necessary to compare more barchettas Lotus 3-Eleven. And a limited-edition Roadster — not all interesting, what can you expect from a known automaker in the near future. According to Autoevolution, the British are working on a more powerful variation of the coupe 720S. By tradition, she dispatched the prefix LT (Longtail) name, and the number indicates the power. According to preliminary information, it will be McLaren 750LT.