Before the official debut of new items was still a little more than two weeks, but already now you can find technical characteristics of the new compact cross.
The company Renault has decided to organize the premiere of its new compact crossover based on the popular "budget" Kwid at the upcoming motor show in Chengdu, China on 5 September. The concept Renault K-ZE, which was the inspiration for a production car, was presented to the General public a year ago. Due to the patent images we know that commodity cross will have a similar appearance. Car length reaches 3 735 mm, width – 1 579 mm height 1 515 mm, wheelbase – 2 423 mm.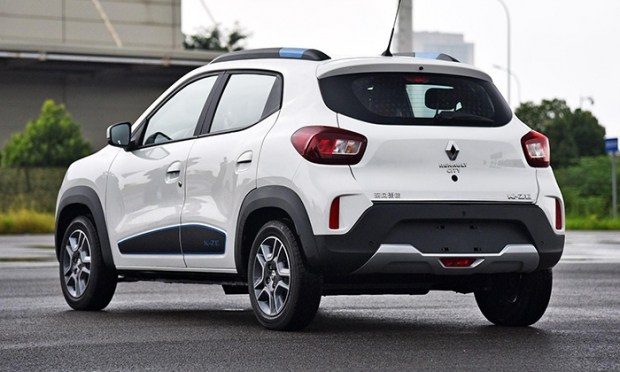 The movement of the device will cause the electric motor working in tandem with highly efficient battery of 30 kWh.
//
Without recharging the future debutant of Chengdu will be able to travel up to 250 kilometers. To recharge the car to 80 percent in just 50 minutes. Test production of the new SUV from Renault has already taken the factory e-GT New Energy Automotive in China. Sales should begin this fall.
How do you like the new crossover from Renault?