For well-known car brands create products, nothing to do with the main manufacturing facility has become the norm. For example, in the line of Audi and BMW for quite a long time a compact mobile equipment such as scooters and scooters with an electric motor. Apparently the leaders of the SEAT appreciated the need for such a vehicle, because they also introduced the world to the electric scooter and electric skateboard. Will tell you more about them.
So, in the name of elektroskutery SEAT MO eScooter 125 refers to the reserve which will be just 125 km away. the Engine is placed directly in the rear wheel. It boasts a capacity of 9 kW with a torque of 240 Nm. If to compare with traditional motorcycle, its ride quality can be fully comparable with 125 kupovini models. With regards to speed performance – the maximum limit of acceleration would be 95 km/h 50 km/h it takes only 3.9 seconds.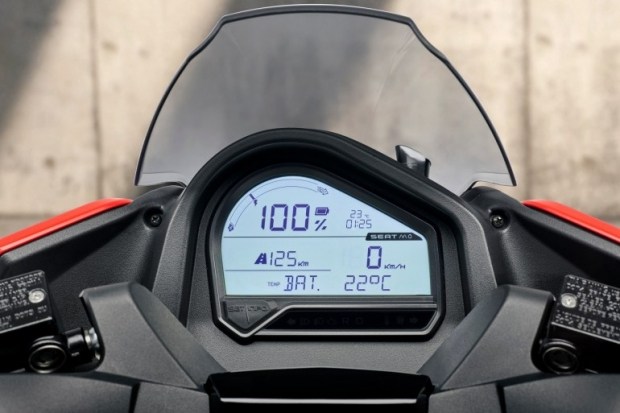 The battery capacity of 5.6 kWh has a pretty interesting feature – it is not integrated tightly into the design of the eScooter 125 MO. That is, having two batteries, to operate the scooters can be almost all the time, for example, in the services of hire. There will be three color options – red (Daring Red), gray (Dark Aluminium) and white (Oxygen White).
//
The wheel also features a dashboard that displays key indicators of motion and the battery level. There you can choose your preferred temp drive: City, Sport or Eco. By the way, with a special application you can also watch directly on your smartphone. In the trunk of elektroskutery enough space for two motorcycle helmets.
With regards to the electric skateboard SEAT MO eKickScooter 65, you may notice that the numbers in the title also point to the reserve is 65 km away. the battery Capacity is 551 WH. The electric motor has a nominal power of 350 watts. With it compact unit accelerates to 20 km/h. Traction enough to be able to overcome the 20-degree slope.
Also, as with SEAT electric scooter, an electric skateboard MO eKickScooter 65 will provide a choice of three driving modes – Sport, Eco and Drive. Upon the depletion of the battery to its full completion will take 6 hours. Brake e-type located on the rear wheel.
The manufacturer will offer a simplified version of the electric scooter – MO eKickScooter 25, which is equipped with a less powerful motor (300 watt) and smaller battery (187 WH). To drive it up to 25 km without recharge, which takes 3.5 hours of your time.