Electrification as the most effective virus took most of the automakers around the world. Already the Japanese brand moved to the active road test its first electric vehicle, the prototype of which was photographed in Norway.
Mazda has decided to keep up with trends and against the background of promoting the electrified road transport has been developing its own electric car. Since the road prototype has openly tested on the streets of Norway, the debut of the first-born from the Japanese brand to be held very soon. Moreover, this summer the Executive Director of Mazda Marumoto Akira (Akira Marumoto) confirmed that the first electric car to be launched in 2020.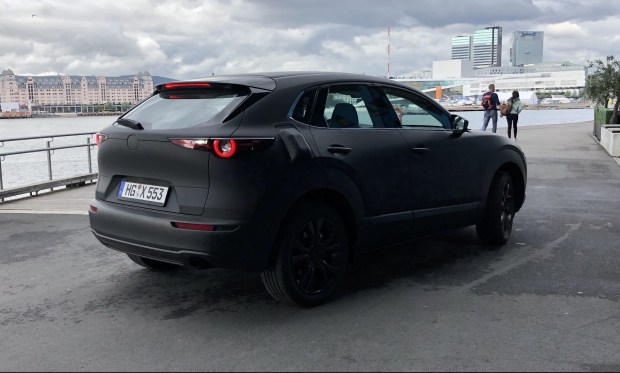 At the moment electric car being tested in a modified body similar to the Mazda CX-5 crossover. About his electric filling said characteristic sound work (according to the author of the photos), and the absence of the exhaust system. Unfortunately, no details about the future of the electric car.
//
We also know that Mazda has high hopes for hydrogen cars, believing them to be more promising. So a little behind the competition in terms of electrification.
Would like a Mazda on batteries?