The SUV received a new diesel and "harsh" features.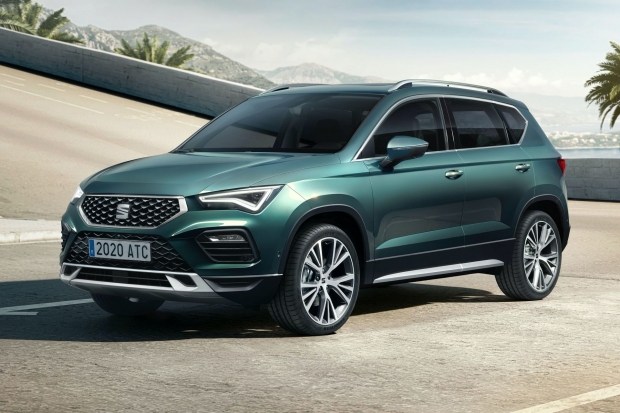 On the new version of the SUV called Xperience (pictured), the firm hinted in 2016 with the help of the eponymous concept car. Differences the production version of the Ateca with this name will be chrome finish body combined with black accents in the bumpers and the same color plates on the sills and wheel arches.
In General, the planned update is reflected on the exterior of the crossover is very modest. For SEAT Ateca increased the choice of wheel design to fourteen (from 16 to 19 inches), and the range of body colours to ten. In the basic equipment includes led headlights with dynamic turn indicators, and the model name is now located at the bottom center of liftgate.
Main interior fitting – new 10.25-inch virtual "tidy" paired with the upgraded multimedia system, which is accompanied by monitors or by 8.25 9.2 inches. The options list has added a heated steering wheel and a special windscreen with the technology Climacoat: it is argued that to release him from the snow and ice will only need 2-3 minutes.
//
As for the engine range, the main novelty here was the refusal of the 1.6-litre diesel in favour of a two-liter unit, which, on assurances of the creators, cleaner and more economical. It will be offered in 115 – and 150-HP options, paired with the mechanics or DSG. A set of petrol engines consists of three engines from 1.0 to 2.0 liters, developing 110, 150 or 190 HP
According to the manufacturer, the output of the crossover market, Ateca has become the undisputed success: since the start of production in 2016, sold over 300 thousand copies of the model. Another novelty in the family should be the updated version of "charged" crossover from Cupra.